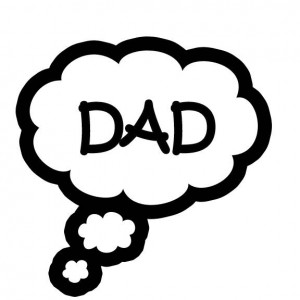 For a number of years, I've had a front row seat to witness first hand some great fathers as they've interacted with their children.  Most of these dads also modeled what it means to love their wives with an unconditional love.
The guys who I have in mind are in their 30s and 40s.  They are normal men who have a mortgage and go to work each day.  Yet, they have allowed Christ to deeply impact their lives as fathers.
Here are ten traits of a great dad:
1.  The best kind of dad first models faithfulness and loyalty to his wife.  His children witness this. While many men behave in ways that are small and childish, this man is real grownup.  This mans wife married a real man who refuses let his immaturity dominate the relationship.  This kind of man also blesses his children as he relates to them as a real father.
2.  The best kind of dad is more concerned about being what his kids need instead of being focused on his own ego.  Some boy-men are so insecure they must have their fragile ego massaged each evening when they are home.  Such ego needs doesn't leave much time or energy for being attentive to their children.