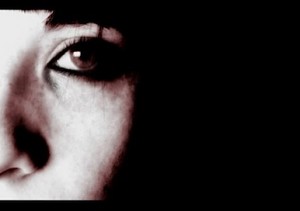 The real me is a guy who sometimes spends too much time wrestling with fear and worry.
Does this sound familiar?  If not, you may want to skip the rest of this post.
Like you, the real me is more than fear.  There are other qualities that I hope I've grown and matured in over the years.  I hope I reflect more of Jesus' character.  I would like to think that my life displays the fruit of God's Spirit (however imperfectly).
Yet, I sometimes spend too much time with fear and worry.  These can be middle of the night visitors that keep me awake as they remind me of the bad things that could happen in my life.
A few weeks ago I was in conversation with a friend of mine who preaches for a very large community church.  He has served this church for many years.  He is handsome, articulate, and has numerous gifts.  Yet, at one point in the conversation, he made the following comment regarding my ministry and role at Harding School of Theology.
"Jim, I don't see how you do this work.  Wow.  I would have a lot of fear about doing something like this."