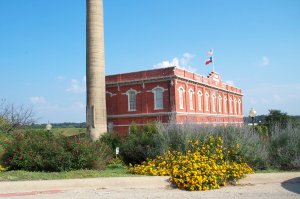 We had all just gotten off work at Jack-in-the-Box (a fast food restaurant).  It was early Saturday morning, about 2 a.m.  I was about eighteen years old and a freshman in college.  It was the early 70s.
I was with three co-workers — two guys and one young woman.  We were all about the same age. Someone had the idea that we ought to go to White Rock Lake and drive around.  About twenty minutes later, we got to the lake and began the drive.  We came to the old White Rock Lake Pump Station (built in 1911).  During those years, it was apparently not being used.  The door was open.
We walked inside where it was damp and very, very dark.