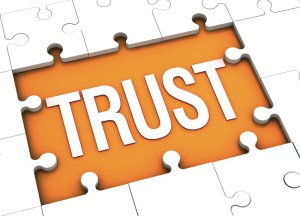 Trust is everything!
If you are a church leader, trust really is everything. It doesn't matter whether you are a preacher, an elder, or a volunteer with the youth group, trust is everything. A congregation's present and future are greatly impacted by whether or not the leaders within the church can be trusted.
If people trust you, that is huge. If they don't trust you, well, I'm not sure what you can do. As a church leader, you may preach sermons, make important announcements, or initiate special projects. However, if the members do not trust you it is awfully hard to move forward.